MEET THE ARBOR 1 CREW
Caring for trees takes dedicated folks like our crew to safely perform quality tree work and clean up on all of our jobs. Meet the Arbor 1 crew!
Mike Donahue, Co-Owner & Certified Arborist
Growing up in Philadelphia, Mike took an early affection to the outdoors and all that it offers. Working alongside his mom Phyllis—award winning gardener extraordinaire and horticulturist—in her garden, he was always inspired by the perfectly organized chaos, complex inner workings and the thrill of nature.
In 1998, he visited Bend to have a little fun, then returned to the East Coast to attend Paul Smiths College in upstate New York with a degree—and a spot on the Dean's List—in Urban Tree Management in 2002. From there he worked in the tree industry in the Northeast, Southeast and Central Oregon. It was then that he realized the industry potential and the need for honest, loving tree care in the High Desert.
In 2004, Mike and his business partner at the time, Chris Vaughan, purchased Arbor 1 Tree Service from Patrick Trowbridge and the rest, they say, is history. Chris left the company in 2010, and Mike then teamed up with Dave Tyler to continue to provide excellence in safe, professional tree care for all of Central Oregon. Mike has been an ISA Certified Arborist since 2005.
Mike loves Central Oregon, his wife Megan, his dogs, his bike and all the good people in the green industry. He truly loves the urban forest and works hard to educate the community about the many incredible tangible and not-so-tangible benefits of trees in our daily lives. He also likes collecting mass amounts of insects, feathers, rocks, leaves, cones, flowers and any other natural goodies that he can find.
Dave Tyler, Co-Owner & Certified Arborist
Born and raised on the Oregon Coast and western foothills of the Cascade Mountains, Dave is a true Oregonian with family roots in the timber industry. Wanting to expand his horizons, he came to Bend to attend Central Oregon Community College then finished up with a degree in Business Administration at Oregon State University.
Dave's experience includes working in the ski industry, timber industry, and some time put into Oregon's fledgling wine industry, where he gained valuable experience and knowledge in planting, propagating and producing some of Oregon's vineyards. But the rain and fog prevailed and he hightailed it back to Central Oregon to ski, build some houses and eventually work for a number of tree companies.
Dave gladly accepted a partnership with Arbor 1 in 2011. Since then, they have expanded from a two-person operation to employing 4-5 year round workers. Dave is also an ISA Certified Arborist and works hard to provide quality tree service for Central Oregon. And if you've ever seen him work on a tree, you'll see how good he is at his job!
---
Ethan Wolston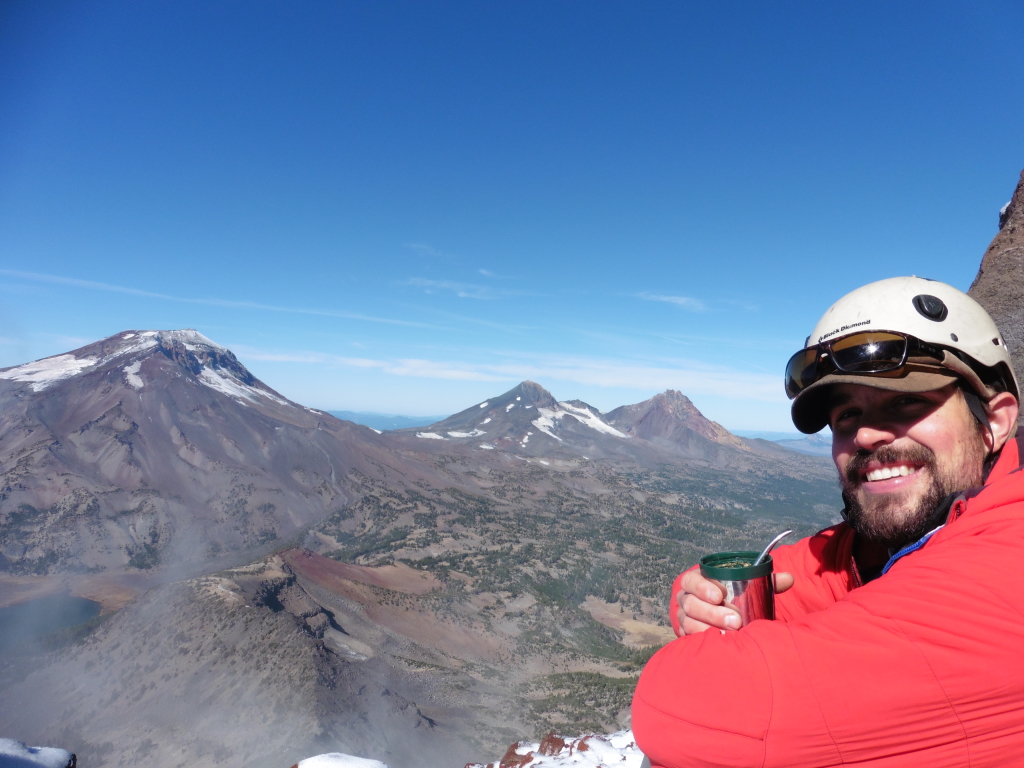 Ethan grew up in Providence, Rhode Island, and has been enjoying the outdoors from an early age. After graduating from Bowdoin in 2009 with a degree in History, he drove across the country and found himself in Central Oregon. Bend has been home ever since. Ethan worked for the Forest Service and BLM as a firefighter including two years up in Alaska with the Chena Hotshots–where he busted his chops as a saw-dog. After fire, Ethan started working for the National Outdoor Leadership School (NOLS) leading wilderness hiking and horsepacking trips for kids and adults. He has worked the past few summers at the NOLS Three Peaks ranch, this last summer as the Assistant Manager. His favorite horse is a sorrel Belgian-Quarter cross named Linus.
Ethan started working for Arbor1 in the fall 2012 and has had the pleasure to work 'on-and-off' for the crew ever since; attempting to balance his passion for outdoor education with his interest in tree-care and hard-work.
---
Will Scott (Will the Thrill)
Will has been bringing the Awesome since 1974, when he was born and subsequently raised in the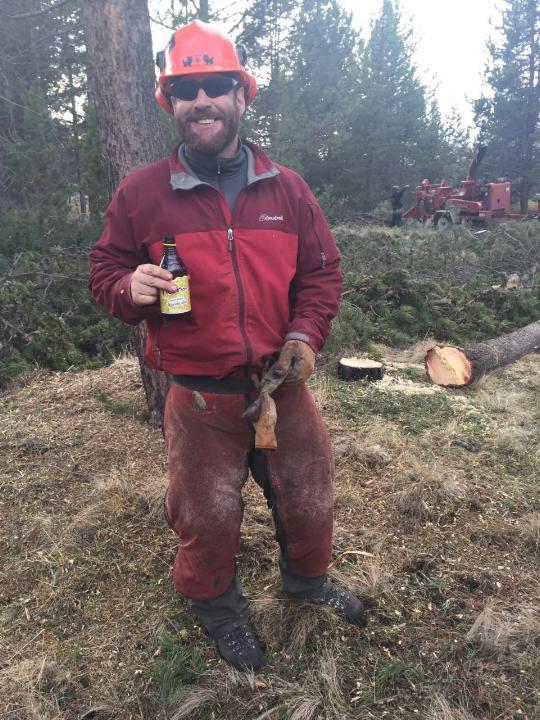 woods of Maine. He has over 5 years tenure working for tree service and landscaping companies, both on the East Coast and the Intermountain West. His favorite vehicle is the Skidder. Will is a Wilderness EMT, and is also a certified high altitude guide with experience in high angle, swiftwater, and avalanche rescue.
As for his leisure time, if it requires specialized footwear and a helmet Will probably enjoys it. He recently moved to Bend after reuniting with his high school sweetheart Alice, and is excited to put down roots in Central Oregon. He is currently working towards ISA certification.
---
Dave Sorensen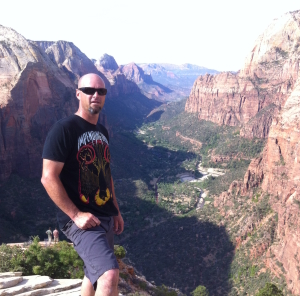 Dave was Born in Orange, California and is most recently relocating back to Central Oregon after a long hiatus in Las Vegas Nevada. Dave is married to his high school sweetheart for 23 years and is a proud father of 3. He loves the outdoors , playing and coaching soccer, riding dirt bikes at warp speed, skateboarding and snowboarding, and exploring the earth with friends and family. Dave's been active in the Horticulture and Arboriculture industry since 2001. He has a background in Wildland fire fighting, resort and private estate grounds management, as well as residential and commercial tree care as a small business owner. Dave became an ISA Certified Arborist in 2007 while working at a Las Vegas resort property. In 2010 he earned ISA Tree Worker certification to further his desire to provide professional and top quality tree work.
Dave looks forward to serving the Central Oregon community and beyond with quality work, a desire to educate customers on the long term care of their landscapes and trees and help mentor and train the next generation of arborists.
---
Alex Robinson
Alex moved to Bend in 2012 to pursue the Forestry Associates Program at COCC. After his first year he realized he had a great interest in arboriculture and especially tree climbing. So, he began working for Arbor 1 in the summer of 2014.  After finishing his Associates Degree in Forestry, he returned to work another season – lucky us! In the winter 2015-2016 I left for Central America to further his knowledge of agro-forestry and learn more about tropical forest ecology. Alex loves tree climbing, traveling, swimming, cliff jumping, spearfishing, cooking, board sports, and bird watching. Someday he'd love to have property abroad a base camp in Oregon. Trees for life!
---
James "Jimmy" Fowler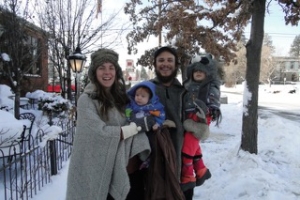 James Fowler grew up in Wichita Kansas, where his free days were spent playing outside on his grandpa and grandma's farm, climbing trees with the neighbor kids. A family trip to Colorado and the Rocky Mountains inspired dreams of winding rivers, tall trees and snowy peaks. After five years of honorable service in the Navy as an aviation electronics tech and miles of globetrotting he signed on with the Boundary Peak Hotshots in Bishop, California. There he spent three seasons climbing, skiing and adventuring in the Owens Valley while battling the wild blazes of California before he met his future wife, Jesse.
James and Jessi move to Bend in 2012 and after a stint with the Forest Service and a degree in Culinary Arts, James realized he missed being in the trees and starting working with Arbor 1. He is currently cultivating a backyard farm, raising two children and working towards ISA Certification. He enjoys serving the tree loving community of Central Oregon and especially loves caring for urban junipers and the variety of resilient fruit trees that inhabit the high desert.
---
Eric Banderas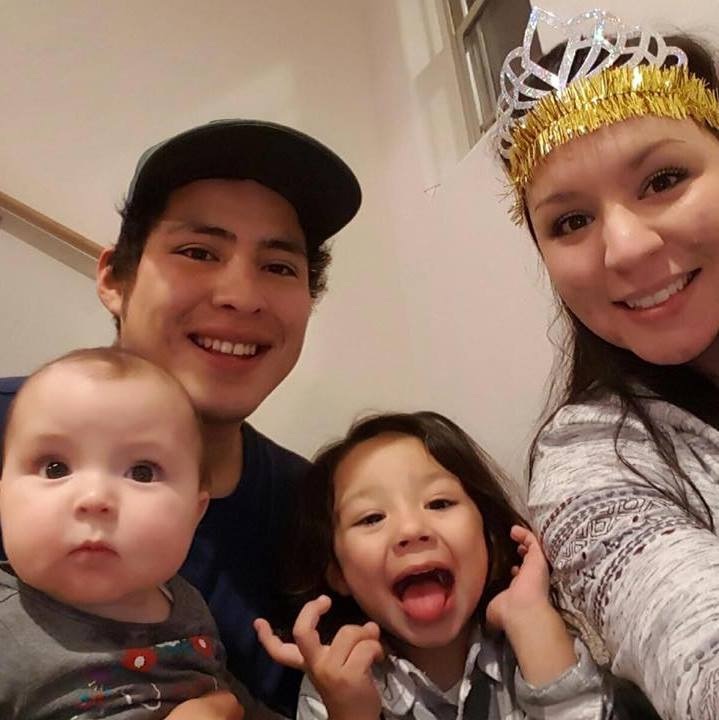 Eric Banderas was born and raised in good ol' Central Oregon. He graduated from Madras High School in 2011, and began pursuing a degree in Forestry shortly after from COCC. Outdoor activities have always been and huge part of his life and sparked interest in career that would allow him to work outside. Eric's passion for forestry and arboriculture brought him to Arbor 1 Tree Service in the summer of 2014. Eric has found a new love in climbing trees but still allots plenty of time for his wife Elizabeth, two children Jose and Emma, fishing, camping, skateboarding, and anything else that keep him out of trouble.
As Eric continues to obtain a forestry degree he is also working toward becoming an ISA Certified Arborist. Eric is a great resource looking to provide the best service and education to others as a true local steward for our urban forests.